On October 10, Winifred Muench and myself, the co-founders of the Reflections Festival, an affiliate intricately connected to Sedona Ballet, of which Winifred is the Chairman, were invited to Sedona City Hall to participate in its "Moment of Art." During this occasion, the two of us shed light on the essence of the Reflections Festival, shared the story of how our collaboration came to be, and concluded our moment of art with me taking the stage to perform my rendition of Giulio Caccini's Ave Maria.
Moment of Art is an initiative by Arts and Culture Specialist Nancy Lattanzi, that has been an integral part of Sedona's community since its inception in April 2015. The concept behind the Moment of Art is simple: it offers artists or arts organizations a platform to perform or present their work at the first City Council meeting each month, a gathering that takes place on the second Tuesday. Importantly, this event is open to the public, and we wholeheartedly invite everyone to join us.
My interpretation of Giulio Caccini's Ave Maria, which reached over half a million spins on soundcloud, has been released as single on most digital platforms but will soon also feature on my new album Sacred Arias. On this new album I weave the vibrant threads of tradition with the contemporary, following in the footsteps of my previous album, Musica Sacra. Stay Tuned!
Our Moment of Art
If you cannot be the poet, be a poem.

— David Carradine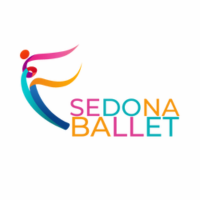 Chairman Winifred Muench delved into the past, present, and promising future of Sedona Ballet. At the heart of this moment of art lies its subsidiary REFLECTIONS FESTIVAL, a passion project co-founded by Winifred Muench and myself. Reflections Festival celebrates the literary, visual, and performing arts, and aims to enrich the cultural tapestry of Sedona and Arizona. As Reflections Festival celebrates all the arts, our moment of art will encompass the realms of dance, music, visual art, and poetry, mirroring the rich tapestry of creative expression.
Music is Life Itself

— Louis Armstrong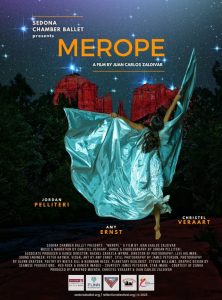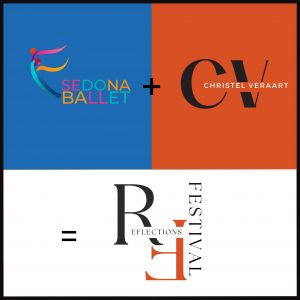 Our journey unfolded with a brief video that illuminates the story behind the alliance between Sedona Ballet and myself, culminating in the birth of the Reflections Festival and the creation of our inaugural film, Merope. This short art film, directed by Juan Carlos Zaldivar and produced by Winifred Muench and myself, seamlessly weaves together the talents of dancer/choreographer Jordan Pelliteri, music and narration performed by me, still photography by James Peterson and Glenn Grayson, and poetry by Nikita Gill and Hermann Hesse. We are honored that Amy Ernst, the visual artist from last month's Moment of Art, granted us permission to feature her creations in our film "Merope." Her art, still on display at city hall during our moment or art, adds an extra artistic dimension.
Dance is the hidden language of the soul.

— Martha Graham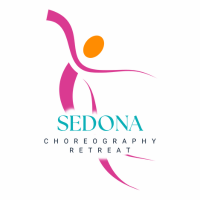 We'll also reflected on the sold-out performance by the American Ballet Theatre Studio Company this past March and the exciting news of their 2024 proposed residency, a development that promises to further enrich our city's cultural landscape.
Creativity takes Courage.

— Henri Matisse